Nile Cruises
Book your preferred Nile Cruise with Nile Cruise Reservation Center and spend unforgettable trip along the Nile to visit the High Dam, Temple of Philae, Temple of KomOmbo, Temple of Horus in Edfu, Karnak temples and The wonderful temple of Luxor.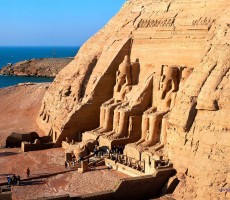 Designed for you
Luxury extends from the cabin to the public areas, room service available 24/7, ala-carte meals as well as buffets, black tie receptions to country club casual. No t-shirts, shorts. Children under 12 generally not allowed on board.
Luxury, comfort, personal attention in a more formal atmosphere. No shorts at meals, country club casual dress at certain events, rarely have children on board. Age range some older than standard.
Comfort, personal attention but in more of a laid back atmosphere. You might see people wearing shorts at meals. Age ranges from children (with families) to senior citizens.